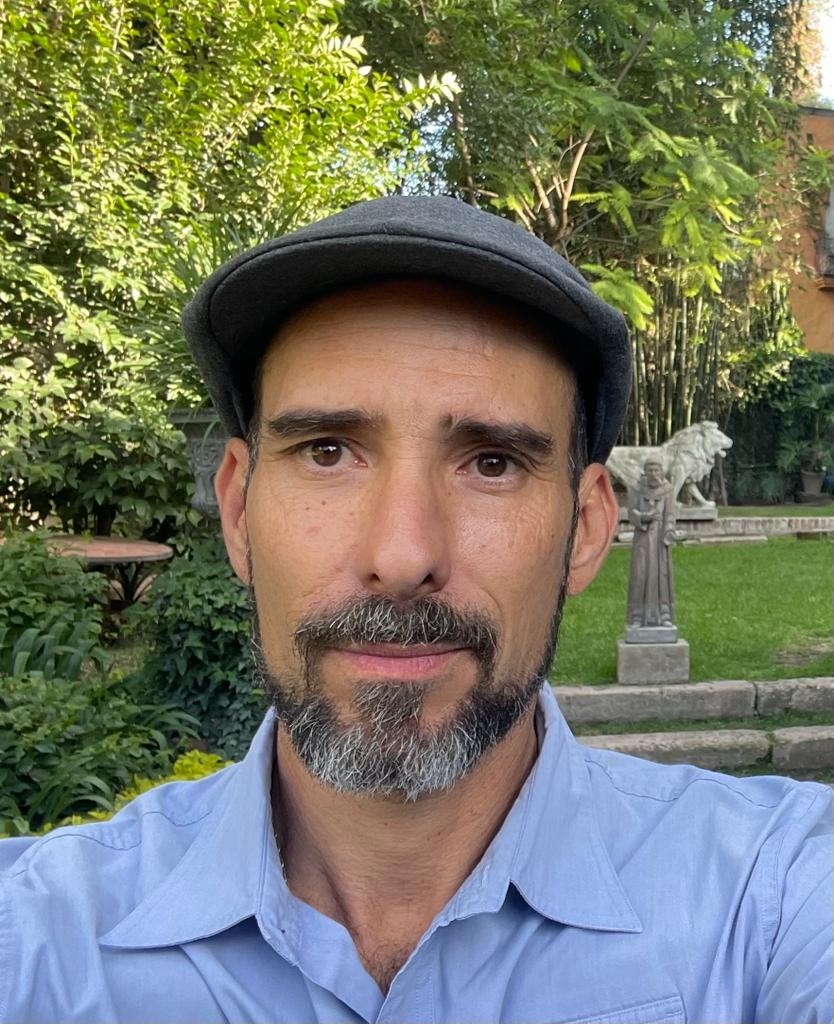 FERNANDO PEREZ
Company Agent at: Neta Real Estate
Originario de Monterrey N.L. y egresado de ITESM Campus Monterrey con carrera profesional en Administración de Empresas y Maestría en Finanzas.
Soy Agente inmobiliario certificado de alto rendimiento, enfocado principalmente en operaciones de compra-venta. Me considero experto en proyectos de inversión y nuevas oportunidades de negocios.
Cuento también con mas de 15 años de experiencia trabajando de la mano con Arquitectos e Ingenieros en proyectos de construcción e Inversión a nivel nacional y en el extranjero en más de 10 países.
Hablo además de Español, Inglés al 100% y Frances 40%, por lo que me siento muy cómodo atendiendo clientes del extranjero interesados en invertir o vivir en San Miguel de Allende.
Tengo mas de 7 años de experiencia como anfitrión de Airbnb, con 5 diferentes casas en el centro y periferia de San Miguel de Allende; Actualmente soy SuperHost y cuento con más de 30 cuartos disponibles para rentas vacacionales.
Tengo más de 10 años de residente local y con mi experiencia como administrador de propiedades, Anfitrión de Airbnb, Asesor inmobiliario certificado e Inversionista local, estoy seguro que te puedo ayudar a encontrar la propiedad de tus sueños en San Miguel de Allende.
+ Experto en inversiones financieras por medio de instrumentos inmobiliarios.
+ Emprendedor de alto impacto con amplia experiencia en diferentes industrias relacionadas a la construcción, con intelecto y habilidades multifuncionales destacadas;
+ Socio fundador de NETA Real Estate:
+ NETWORKING
+EDUCATION
+TRANSPARENCY
+ACCOUNTABILITY
Originally from Monterrey N.L. and graduated from ITESM Campus Monterrey with a professional career in Business Administration and Masters degree in Finance.
I am a certified high performance Real Estate Agent, focused mainly on buying and selling operations. I consider myself an expert in investment projects and new business opportunities.
I also have more than 15 years of experience working hand in hand with Architects and Engineers in construction and investment projects nationally and abroad in more than 10 countries.
I also speak Spanish, 100% English and 40% French, so I feel very comfortable serving foreign clients interested in investing or living in San Miguel de Allende.
I have more than 7 years of experience as an Airbnb host, with 5 different houses in the center and periphery of San Miguel de Allende; I am currently a SuperHost and I have more than 15 rooms available for vacation rentals.
I have been a local resident for more than 10 years and with my experience as a Property Manager, Airbnb Host, Certified Real Estate Consultant and Local Investor, I am sure that I can help you find the property of your dreams in San Miguel de Allende.
+ Expert in financial investments through real estate instruments.
+ High impact entrepreneur with extensive experience in different industries related to construction, with intellect and outstanding multifunctional skills;
+ Founding partner of NETA Real Estate:
+ NETWORKING
+ EDUCATION
+ TRANSPARENCY
+ ACCOUNTABILITY